ENEL Electrical Substations - DG 2061 Ed.09 - Customer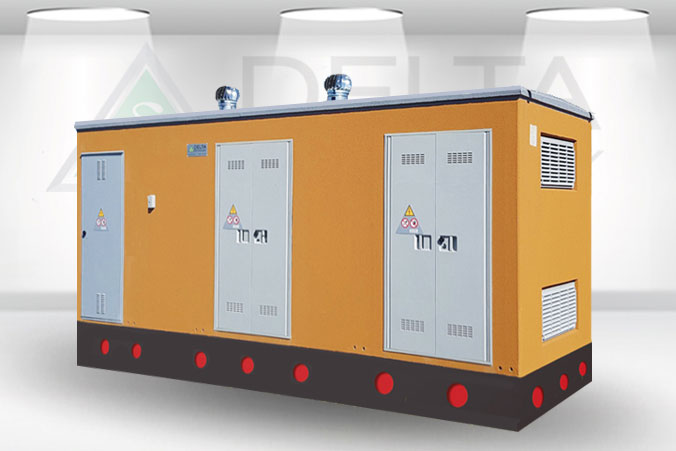 Electric Energy Delivery Cabinet type DG 2061 Ed. 09 - Customer
Electric substation for energy delivery to private MV User, built, built and tested according to the prescriptions of the specific DG 2061 Ed. 09 - Customer.
The electrical substations DG 2061 Ed.09 - Customer essentially consist of two artifacts in c.a.v., the Box and the Foundation tank.
The external walls are treated with a water-repellent plastic wall covering consisting of high-quality synthetic resins, quartz powder, coloring oxides and additives that guarantee perfect anchoring on the product, resistance to atmospheric agents even in industrial and marine environments, color inalterability in sunlight and stability to sudden changes in temperature. The basic colors of the cabin are RAL 1011 (beige-brown) for the external walls and RAL 7001 (silver-gray) for the roof, the internal walls and the ceiling are painted white.
Data sheet
Typology
CSS-6 EC


Reference specification
DG 2061 Ed. 09


Dimensions (L x P x h)
Cabin: 6.700 x 2.500 x 2.600 mm
Besin: 6.640 x 2.440 x 600 mm
Weight
Cabin: 19 t
Besin: 7 t
Finish
Cabin: Plastico


Color
Cabin: RAL 1011


Dotation
Wind blowers
Tunnel roofing elements
Covering plots in GRP
Passante
Rack cabinet
Canalette cable entry system
PC table.
Binder / document holder. Key box
LV switchgear support frame
Fixtures
DG2061 / 7: Fiberglass windows
DG2061 / 8: Galvanized and painted steel frames
DG2061 / 9: Stainless steel frames