URBAN UNDERGROUND SUBSTATION CSS-U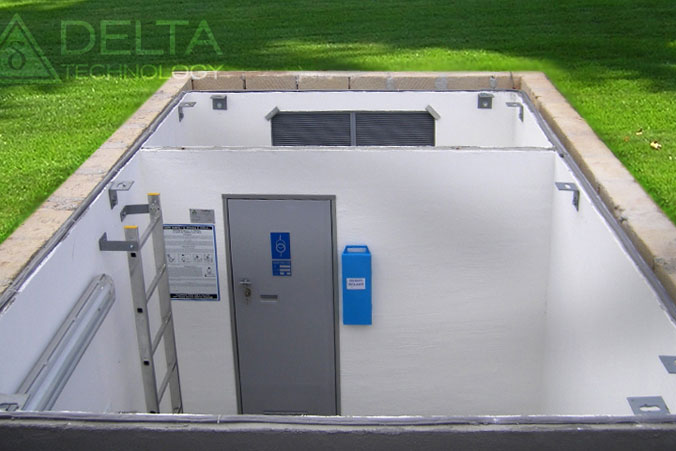 "CSS-U" substations are designed for partial or total underground installation for transformation and distribution of energy for voltage up to 24kV . Equipped with SF6 MV switchgears and LV transformer protection board and for transformers up to 1250 kVA.
These substations are erected, equipped and routine tested in factory, and consigned to the customers ready for their installation and switching-on.
GENERAL CHARACTERISTICS
Due to its particular design, is suitable to be installed in areas where building or landscape constraints are present, besides, may be camouflaged, by using the upper-cover as support of i.e.: seats for squares, small green yards, flower holders, publicity broadsides, etc…, permitting a complete integration with the surroundings.
The substation is divided in transformer and switchgears room, separated by a (thermal) insulated segregation with a sliding door originating a natural ventilation flow.
Substations of the "CSS-U" series are in accordance with IEC 62271-202, having the following advantages:
Design verified trough type tests performed in accordance with standards.
Building and assembling under quality system in accordance with ISO 9001 standard.
Routine tests performed in factory for the whole substation.
The operations on site, for the put in service of the substation, are limited to its positioning and the eventual installation of the transformer and MV and LV connections only.
Technical characteristics
"CSS-U" concrete substations are produced using specific and tested technique system for concrete prefabrication. The enclosure is composed by a vibrated and reinforced concrete self-standing single-block. The quality of the concrete is assured by using of automatic mixer and preparation system.
The internal structure is made of double high quality electro-welded metal grid electrically interconnected and linked to the grounding system assuring the electric equipotentiality of the enclosure.
A particular anti-moisture is added to the concrete to eliminate its natural porosity making it waterproof.
The external side of the walls are covered with a layer of water-repellent and anti-acid product to protect the enclosure against the surrounding ground pollution.
The walls have been designed to be resistant to lateral ground thrusts also with low cohesion coefficient, with considerable accidental overloads and superficial waterbed. The roof structure has been designed to be resistant to a uniformly distributed normal overload
A padlockable cover situated on the roof, permits the operator access inside the substation by mean of a integrated stairs.
Slots under the roof, of appropriate profile and standard protection degree IP33, permit a suitable natural ventilation inside the substation studied to assure the correct cooling of the transformer and thermic class 20 according with IEC 62271-202.
Substations are equipped with internal electric plant including one light point and one socket.