Subestaciones "DG 2061"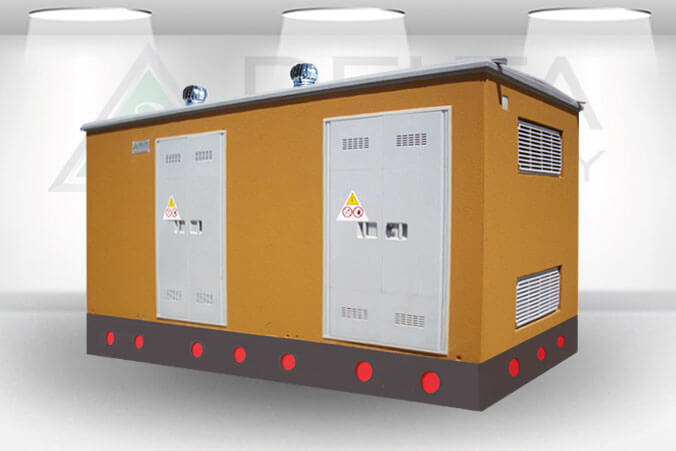 ENEL "DG 2061" type Electrical Substations
Electric Substation used by the Utilities as MV/LV Transformer Substation. It is normally supplied complete but without the internal equipment (MV & LV Panel, Transformer and connection cables) wich are normally supplied by the Utilities.


The Electrical Substations DG 2092 basically consist in two Prefabricated main components made in vibrated reinforced concrete: the "Cabin" and the "Foundation Base".

The standard colors of the Cabin are RAL 1011 (beige-brown) for the outer walls and RAL 7001 (silver-gray) for the roof. The interior walls and ceiling are painted white color, the floor is covered with an anti-acid and water repellent sheath layer.
Ficha de datos
Tipología
CSS-5 E


Especificación de referencia
DG 2061 ed. 07/08


Dimensiones (L x P x h)
Cabina: 5.710 x 2.500 x 2.600 mm


Tina

: 5.670 x 2.440 x 600 mm
Weight
Cabina: 16 t


Tina

: 6 t
Refinamiento
Cabina: Plástico


Color
Cabina: RAL 1011


Certificación
CE marking


Legislación de referencia
IEC 62271-202 e CEI EN 62271-202.


Equipo


Marco portafotos LV




Placas de recubrimiento para cables de MT

Accesorios


Puerta de dos hojas homologada ENEL DS 919 / DS 918




Rejillas de ventilación homologadas ENEL DS 927 / DS 926




Aspirador eolítico en acero inoxidable